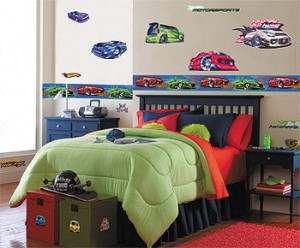 When your children got their own bedroom, it will be the most exciting moment for them. They will be able to do their own activities in their bedroom, such as studying, playing, sleeping, changing clothes, inviting friends and many more. Thus, providing the appropriate children bedroom furniture is very important. Not only to make the children bedroom more appealing for them, but also to stimulate their imagination and creativity.
What Children Bedroom Furniture To Prepare?
One of the most exciting place is the bed. Nowadays, using loft bed is more preferable for children since they get to sleep on the top, meanwhile the lower area can be used as playing or studying area. This will increase the excitement and imagination of your children. The materials are usually made from wood, metal or combination of both. Keep in mind that you have to make sure that the loft bed is quite safe for your children and consider their age as well. If they are too young, the loft bed might not be the perfect choice for them.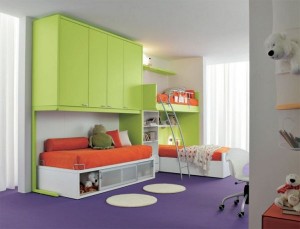 Next is the children table, which should not remind the children of the school`s table. However the table can be used for working on their homework, art projects or simply drawing something on it. There are lots of children table in the market, choose the one that has nontoxic finishing and standard made. In addition, some children table has build in speakers, so your children can enjoy music as well during their time in the bedroom.
If you have toddlers, having play table is most likely recommended. It is different from children table for studying, since this one is for children with age three to six. It could be made from chalk table so the toddlers can play with their imagination and creativity for hours, meanwhile with two and more benches can be useful if their friends are coming. Complete the play table with toys and supporting games that can develop their brain, such as drawing tools, play doh and many more.
Ideas For Children Bedroom Furniture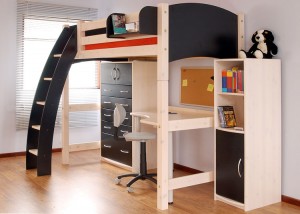 The easiest way to get the children bedroom furniture is from the home furniture showrooms. They have various designs available and safe for your children. The colors, designs and sizes are properly designed for your children, such as dressers, beds, chairs and many more. Some designs also enable you to keep the furniture start from toddlers to early teenagers, so it would be efficient for your children bedroom and budget as well.
If you have certain budget and you want to maximize your existing furniture, you can use the paint to make it look like new and exciting for children. You can be creative with using crackle effect or paint some clouds or your children`s favourite cartoons. Furthermore, the colors can be mix and match, start from lavender, yellow, green and some cute patterns such as polkadots and stripes. There are many ideas for making the children bedroom brighter and playful.
As for the walls, you can paint them with pictures, murals or even animals and cartoons that the children like. For example, you can use circus theme, which will have clowns, bears and tents images on the wall. This will make your children bedroom furniture look more playful and your children will love their bedroom for sure.