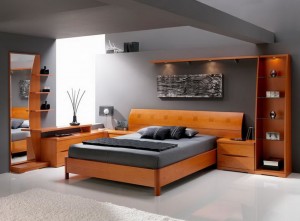 In order to make your bedroom feel comfortable, you should choose the right furniture. There is no guarantee that if you purchase expensive bedroom furniture, you will have extra comfort that usually advertised. Sometimes, with affordable bedroom furniture, you already have the comfortable you want. Keep in mind that the bedroom furniture should not only be a furniture, but also to become a decorative aspect in the bedroom that shows the personality of the owner.
Where To Find Affordable Bedroom Furniture?
The easiest way to search for affordable bedroom furniture is from the local furniture showrooms. Sometimes, they offer special price for certain types and models. For example, they are having big sale for the items that are already out of date. If you are not the type of person who has to keep updated with the designs and so, you may be lucky to get the affordable bedroom furniture from this offer.
Another way is to find the bedroom set offers. It means that the bedroom set is included with bed, drawers, side tables and sometimes make up table. Purchasing a bedroom set might be the solution as well to maintain your budget, especially they come in the inline design, so your bedroom will look nice and have the same theme. There are lots of major furniture manufacturer that offer this kind of bedroom set.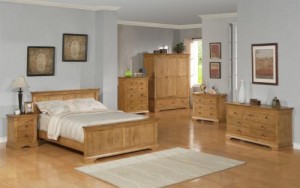 If you do not mind to use second handed furniture, you can search for nice bedroom furniture from discounted stores and showrooms, especially from garage sales, antique stores and many more. You may be surprised to see that there are some valuable furniture that are still in their best condition. Yes, you may need to repaint it or fix a bit here and there, but considering the total amount you will be spending, this is also one of the best solution to get the bedroom furniture.
Affordable Handmade Bedroom Furniture
Another solution that might be a bit challenging is to make the handmade bedroom furniture. It might look like that you have to do so many things, but with good planning, you may be able to save more money than you think. You can use affordable woods, fabrics and other materials to make your affordable bedroom furniture more appealing.
First of all, is about the bed. In order to make the bed, you should make the platform or base first. This can be make with woods, add some drawers under the platform and you can have an efficient bed platform. Then paint the platform when all construction is finished and you can place your mattress on it. Meanwhile for the headboard, you can use the foam and fabrics to cover it. You can use the staples to stapled the fabrics on the headboard, as long as you make it neat, it will look good in the end. Add some accessories such as buttons, beads and others to the headboard if you want to make it personalized.
As for other furniture, such as corner benches, you can make it from piece of wood and attached it to the wall directly. The making is quite simple and no need to have heavy tools. You can cover it with foam and fabrics to make it comfortable and even more, you can make put drawers under it to make it look efficient. Thus, having affordable bedroom furniture is possible, as long as you know where to look and how to make it.