Imagine that you are going home, walking to the living room to relax and feel welcomed with nice arrangement in the living room, including wall decorations for living room. The decorations on the wall not only will compliment the entire living room design, but also to become the entertainment spot for your family and friends. There are lots of ideas for wall decorations that can be applied on the living room, depends on your personality and preferences. With choosing the right decorations, you will be able to make your living room more lively.
Some Wall Decoration Ideas For Living Room
There are lots of choices to have the right wall decorations. One of them is the shelves, which can be used to separate the rooms but still has some spaces in between. With using shelves as the wall decorations, you can use them to keep your belongings such as books, picture frames and other accessories. You will be able to make your living room look clean and well organized.
Another common wall decorations for living room is the art paintings. You can find the paintings that can suit your living room and personality. Keep in mind that you need to make sure that the painting is in line with the overall living room theme. The sizes of paintings should be determine from the first place to make sure that the sizes does not crash with the living room size.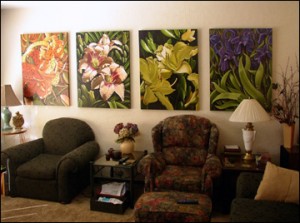 Another idea is to have the fabric arrangement to decorate the walls. The fabric`s texture and color can be a visual entertainment for your family and guests. You can hang the fabrics from ceiling to floor so it would create a focal point in the living room. However, if your living room already have another focal point, make sure you have the plain and clean fabrics to use. Otherwise your living room will look crowded and uncomfortable.
How To Save Budget To Decorate The Walls
The wall decorations for living room does not have to be expensive. In fact, you can be creative to create your own custom made wall decorations. The most easy way is to put your and your family photographs on the walls. You can have your family photographs and during your trips in nice frames. Meanwhile, if you have photography hobby, you can print out some of the photographs and let them decorate your living room walls. This would be a good conversation starter if you have guests coming in the house.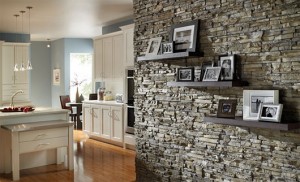 If you do not have much photographs, you may want to have old and antique frames on flea markets as wall decorations for living room. It might look bad and old, but it would be a good decoration item in your living room. You can clean it up with take out the glass from the frames, sand the frames and repaint it with the colors you want to have.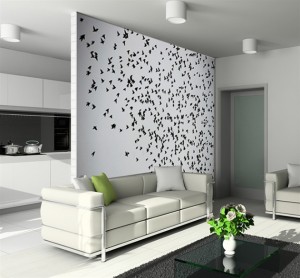 Another creative idea and not expensive is by painting a mural on your living room wall. You can use any picture you want, have them printed in transparency and project the picture on the wall. Use the pencil to draw the outlines and later on, you can paint it over so the big mural painting will come as the result. Nevertheless, there are countless wall decorations for living room that can be used without spending too much money and still have artistic taste.