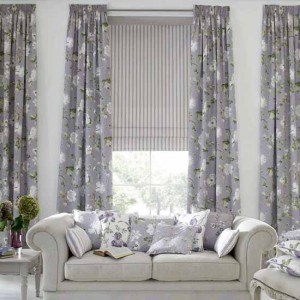 In order to make your living room more appealing, you can decorate it with nice curtains. There are lots of curtain ideas for living room, depends on your window sizes and shapes. Keep in mind that with setting up certain budget will make your decision much easier as you will know where to look for curtains in the market. As for colors, there are lots of colors that can either brighten or create different atmosphere in the living room.
How To Choose Curtains For Living Room
First thing to determine is to see whether the curtain ideas for living room are for decorative ornaments or for privacy usage. This is very important as for privacy usage, you do not have to worry with so many curtain ideas that are purposedly for decorative use. Meanwhile, the curtains can be the focal point of the living room with using bold and unique curtains. The fabrics are also another consideration. This could affects the entire atmosphere, for example, drapery curtains will make the room more elegant and classic, but if applied on small living room, it will create crowded feeling.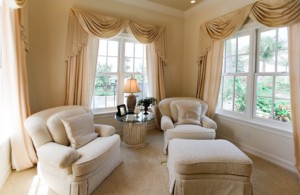 There are lots of curtain ideas for living room that meant to be not only decorative but also privacy usage as well. If you want to have the curtains as focal point, use the unique patterns such as stripes or plaids. Meanwhile, the colors can be chosen to be bright enough to draw attention to it. Keep in mind that you also need to make sure that the patterns and colors you chose are suitable with the furniture in your living room.
If you have specific budget, go with sheer curtains. They are quite affordable and give clean and neat look. You can simply double mounted them in the panel sets on the windows. They does not look as heavy as other heavy fabrics and the maintenance is quite simple as well. The colors available are usually come in neutral colors, so it would be very easy to mix and match it with your living room furniture.
Now, when you have small windows but want to make it look grand and big, you can try on the roman shade curtains. They can create the atmosphere that you want even with small window sizes. They roman shade curtains look like hugging your window and frame them in nice shapes. You can choose between formal or simple curtain ideas for living room.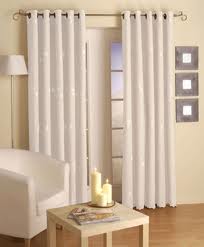 Meanwhile, if you have full size windows, you can use the dramatic curtains to frame the windows properly. You can use the drapery styles, which will go until the floors. Try to use bold designs to make the room look higher and become the focal point of the living room. With dramatic curtains, your living room can look sophisticated and elegant, just like how you want it to be.
You can find other ideas from interior magazines, websites or interior showrooms. There are places where you can custom made the curtains, based on your window sizes and chosen designs. This may make you spend more money, but you do not have to worry from the making to the installing process as the services are usually included in the price. Thus, curtain ideas for living room can make your living room more nice and warm, depends on your preferences.